VERTICAL BLINDS
..:: Vertical blinds - Burgas ::..
You may combine the colours of blinds with walls, furniture, and flooring or make them excel in interior. We offer blinds with fabric, PVC or aluminium slats. PVC and aluminium Venetian blinds are more suitable for offices or establishments, than homes. Fabric blinds equally fit in any room. They are available in two size depending of the width of louvres (89mm. and 127mm.) and wide variety of colours and patterns.
Vertical blinds are easy to maintain. They are made of antistatic material and fabric does not make any dust on it.
The stack of louvers (to the left, to the right, in the both ends or in the centre) and location of blind mechanism (left or right hand control) is made at your choice and convenience for handle with blinds.
They are installed on the wall or ceiling
---
Vertical blinds - fabric 89mm more than 180 colours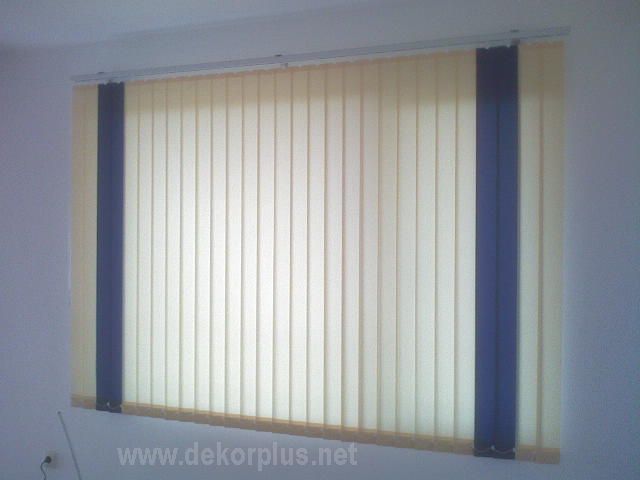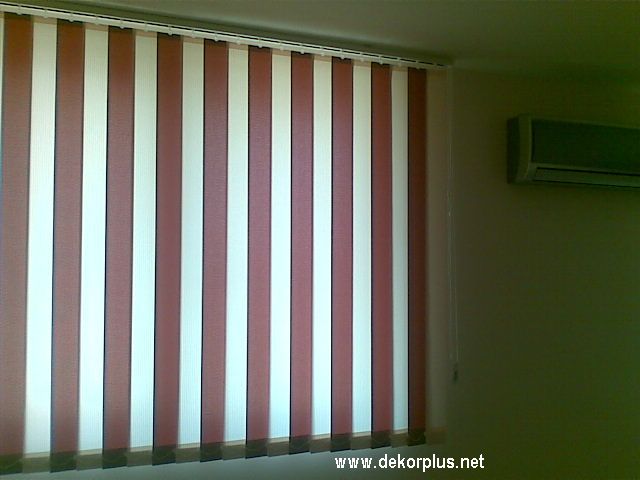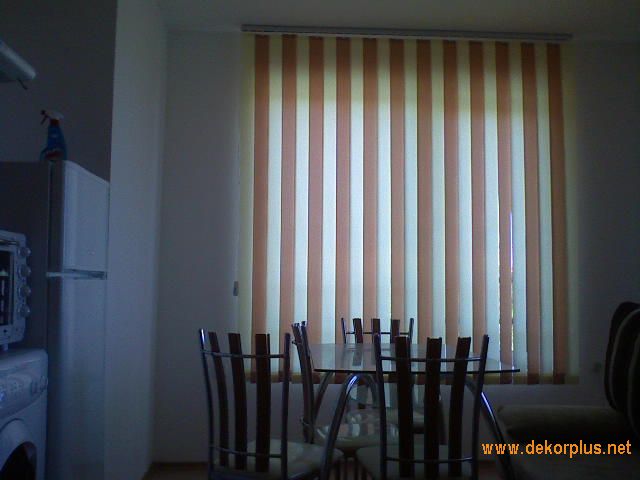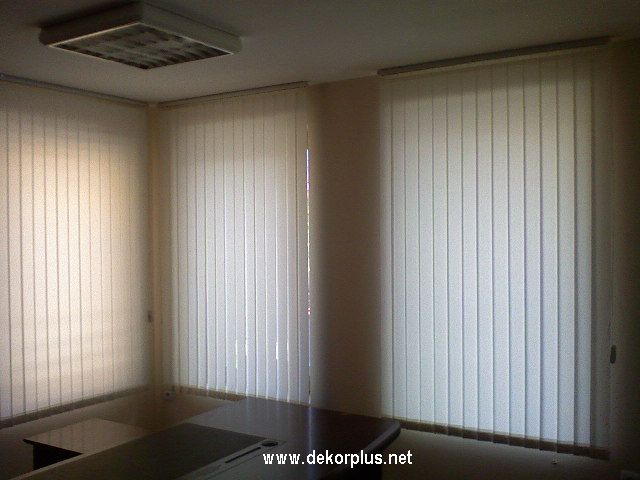 Head-rail - 20lv./m.
Rail size less than 1 m. is calculated for 1 m.

Price from 8 lv. per square metre
Delivery in 5 to 10 workdays
Taking measures - free of charge for the territory of Burgas
Delivery of samples to client's address at his convenience - free of charge
Installation - 5 lv. per a running meter of rail
Upon order client pays 50% advance payment.

---
Inquiry, information and order:
gsm. 0877 389 828